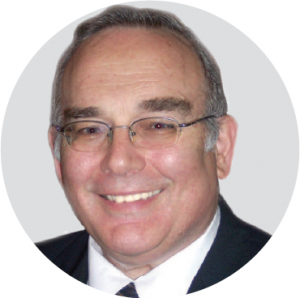 "Never before in Jewish history has it been so easy to learn a blatt gemara as it is today."
The above line could have been written in 2019, but it was actually written in 1997 in an article published in the now-defunct Jewish Observer entitled "New Technological Frontiers in Dialing the Daf," by Rabbi Eli Teitelbaum. The creator of the famed Dial-a-Daf program, Rabbi Teitelbaum goes on to explain just how easy it is to learn the daf on the phone: "Just punch in the masechta code and the blatt number on your nearest phone and you are instantly connected to a master Rebbe who'll explain the daf loud and clear."
The Dial-a-Daf, for those old enough to remember, was run from the basement of Rabbi Teitelbaum's two-story house in Boro Park. According to a New York Times article on Dial-a-Daf, the phone system could accommodate a few hundred calls an hour, and most of the users were in the New York metropolitan area.
It's hard not to chuckle when reading these lines. How far we've come in making learning the Daf easy, available and accessible! There's a vast and impressive array of digital resources on the Daf that have made Daf Yomi a possibility for thousands who could have never even contemplated committing to it. As Dr. Henry Abramson, who writes and produces the "Jewish History in Daf Yomi" video series, a project of the OU's Daf Yomi Initiative, says in his interview in this issue with Jewish Action author Sholom Licht: "We are living at a moment of great opportunity in Jewish history . . . it is a 'Gutenberg moment.' We're at the cusp of leveraging a new technology that has incredible implications for the Jewish people."
I began studying the Daf thirty-four years ago, and I have my good friend Steve Savitsky, a former OU president, to thank for encouraging me to embark on this life-altering journey. Back in 1985, I visited Steve at his office and noticed the large volumes of Gemara arranged on the bookshelf. "Why do you have these volumes at work?" I asked. "I travel a lot for work," he said. "What a better way to spend your time in the air than doing the Daf?" His words hit home. Even though I was running my own public relations firm and had a growing family at the time, I decided to take the plunge and commit to studying the Daf.
But this was the '80s—there was no Internet, no Gemara apps, no ShasPod. With the incessant demands of my career and family, I couldn't manage to make a daily shiur. So I contacted Rabbi Mayer Apfelbaum, a"h, who became my "savior." Rabbi Apfelbaum was the ingenious innovator who started the first Torah tape lending library. Every month I would drive to his Boro Park home, which housed thousands upon thousands of audiocassettes with shiurim on the Daf from some of the best maggidei shiur at the time, and get a stack of new tapes, which I would return a few weeks later. I am forever indebted to Rabbi Apfelbaum and his legendary library for enabling me to stay on track and not give up on the Daf. I am also grateful to another friend of mine who made my journey into the Daf so much easier: Rabbi Meir Zlotowitz, a"h. The Shottenstein Edition of the Talmud is my constant companion as I navigate the daily Daf. With the coming Siyum, I will have the tremendous zechus of having gone through yet another Daf Yomi cycle—I am grateful to Hakadosh Baruch Hu for continuing to give me the ability to persist in this lifelong quest of Torah study.
Before signing off, I would like to take the opportunity to introduce you to the newest members of the Jewish Action Editorial Committee. Astute readers will have noted that our masthead has, for past few issues, included the following new names: Deborah Chames Cohen, Dr. Rosalyn Sherman and Rebbetzin Dr. Adina Shmidman. Deborah Chames Cohen, a partner at Kluger, Kaplan, Silverman, Katzen & Levine in Miami, is a seasoned family law attorney who is very involved in her local community. Dr. Rosalyn Sherman is a clinical psychologist who maintains a practice in Manhattan and serves as an adjunct associate professor in the Mental Health Psychology Department at Ferkauf Graduate School of Psychology at Yeshiva University. Rebbetzin Shmidman, who has spent years teaching Judaic studies to high school students, is currently the director of the OU's Women's Initiative and rebbetzin of the Lower Merion Synagogue in Bala Cynwyd, Pennsylvania. Each of these highly accomplished, talented women brings a unique and valued perspective to our robust editorial team. With their varied backgrounds and expertise in the fields of education, mental health, law and communal service, our newest Editorial Committee members help support our mission to enrich our readers Jewishly by providing articles that inspire and enlighten and provide an honest, open perspective on Jewish ideas, culture and thought not found elsewhere. Finally, I am grateful to Rabbi Yitzchak Breitowitz, senior lecturer at Ohr Somayach and a popular teacher at the OU's Seymour J. Abrams Jerusalem World Center, who has taken on the role of rabbinic advisor for the magazine. Rabbi Breitowitz needs no introduction to our readers—he has been published in these pages numerous times—and his brilliance and wide-ranging knowledge in so many areas are well known in the Orthodox world. We are honored to have him on the Jewish Action team.
Gerald M. Schreck is chairman of the Jewish Action Committee and an honorary vice president of the OU.
This article was featured in the
Winter 2019
issue of Jewish Action.