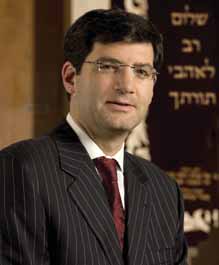 A recent article in the New Yorker discussed the different schools of thought regarding technology available to us today. The "Never-Better" camp believes that with the rise of the Internet, we are on the brink of a new, better, more democratic world, connecting people in ways that will lead to greater freedom. Social networking and the rate of connectivity in this day and age is at an all-time high with the ease and speed of texting, Facebook, et cetera. We can talk to and communicate with people anywhere in the world instantly, sharing news, ideas, pictures and videos. Despite the fact that families and friends are scattered across the globe and our lives are so over-scheduled, we can easily keep up with what others are doing and be involved in their lives with the push of a button or the touch of a screen.
The "Better-Never" camp takes an opposing point of view, arguing that the world as we know it is ending and is being replaced by one that is far inferior. So much of the depth and richness of true relationships get lost along the electronic superhighway. Texting and Facebooking aren't authentic interactions as they lack facial expressions, body language and real shared experiences. The technology that we literally have at our fingertips and that we spend so much time with, almost to the point of addiction, is destroying our ability to connect with others in meaningful ways. In his book Bowling Alone: The Collapse and Revival of American Community, sociologist Robert Putnam joins the "Better-Never" camp as he laments the loss of our ability to fully form real human connections.
The third camp, the "Ever-Wasers," reasons that every generation has its own inventions and new technologies that some will enthusiastically embrace and others will regard warily. Technology can be an obstacle that distracts us from our drive to build relationships, but we will find ways to overcome various pitfalls and work to create the bonds that the human condition needs. The "Ever-Waser" camp views texting, e-mailing and social media the same way it views the invention of the printing press or the telephone or the television—as realities we must adjust to. Ultimately, even with the distractions of new advanced technology, we will figure out a way to develop real, meaningful connections—just as past generations have managed to do.
Regardless of whether we are "Never-Betters," "Better-Nevers" or "Ever-Wasers," we all crave genuine relationships. Technology may help, harm or do nothing for this human need, but the fact remains that "alone" is a very depressing and unhealthy place to be. Judaism strongly advocates building relationships, and recognizes the deep-seated need we have to share our lives with others—offering help, support and friendship and receiving it as well. "Al tifrosh min hatzibbur (Pirkei Avot 2:4), Do not separate yourself from the community," we are taught. Community and responsibility for others are hallmarks of the Jewish people. Built into the system, thousands of years before computers and iPhones were invented, they are the real "apps" that create those bonds.
We are fortunate to be members of not one, but two different and equally important communities: the vertical community and the horizontal community. The vertical community is the forum through which we are connected to the generations that come before and after our own. When we study Tanach, we are not merely learning stories about ancestors who preceded us by several millennia. We view Avraham, Moshe, Ruth and Esther as contemporaries with whom we cry and rejoice, empathize with and, most importantly, look to for guidance.
Rashi, Ramban and Seforno did not address only their particular generations. They speak to all of us and teach timeless lessons that are relevant and meaningful to someone living in thirteenth-century Spain, seventeenth-century Morocco or twenty-first-century America. As members of the vertical community, we are always mindful of the next generation. We make great sacrifices to educate them, ensuring that our mesorah is transmitted whole and unblemished so that the continuity of our people is guaranteed. Our connectivity can be likened to an unbreakable chain, solid and strong enough to bond the thousands of years and millions of people linked together by a shared purpose.
We also connect to a horizontal community. This community consists of our family, friends, neighbors, acquaintances, members of our shul and citizens of our towns and cities. Aside from the communal obligations of chesed and tzedakah—helping those in need—there are several ways our unique Jewish lifestyle fosters relationships. Every seventh day we have a spiritual oasis in our mundane workweek known as Shabbat. By participating in the extended davening and kiddush at shul, by interacting with others at elaborate Shabbat meals, by attending the available shiurim or even taking the kids to the "Shabbat park," the time taken away from daily obligations is well invested by focusing exclusively on developing and strengthening familial and communal bonds.
Another method of creating relationships in our horizontal community is through chavruta learning. When two individuals learn together, they  struggle over texts (not the electronic kind), work through ideas and sharpen each other's mental faculties. Each partner contributes to the understanding of the other, and a real connection is forged as every shared defeat or victory is declared. The system of learning with a chavruta is predicated on the fact that two heads are better than one, and that two can become one when they pursue the lofty goals of learning and understanding.
A third point of connectivity that exists in our milieu is tefillah b'tzibbur—communal prayer. It is not sufficient to pray as an individual for one's personal needs. The Shemoneh Esrei, the pinnacle of prayer, is composed in plural. We ask God to enlighten us, to forgive us, to heal us and to hear our prayers. The word "I" is not mentioned even once. What better way is there to connect with others than to express our sincere desire for their wellbeing, from the deepest recesses of our hearts in our most private moments with our Creator?
Relating to past and future generations, Shabbat, chavruta learning and tefillah b'tzibbur are just a few examples of the many ways Judaism encourages and obligates real human connections. While technology may advance, preclude or do nothing for these pursuits, the fact still remains that "it is not good for man to be alone" and embedded in our lifestyle are the timeless antidotes to this existential loneliness.
We are rapidly approaching the Yamim Noraim, the Days of Awe, when we stand in judgment and beg forgiveness for our errant ways. None of us are guiltless. We will each have to stand before our Maker and answer for the time, money and efforts we have squandered. As we stand there, painfully owning up to our most shameful deeds and character flaws, we may feel alone. But through our sincere teshuvah and tefillah, we will actually be developing the most important connection of  all—that between ourselves and Hakadosh Baruch Hu. The simple truth is that we are never alone. Hashem is always there for us, especially when it feels like no one else is. We can always turn to Him, open our hearts and souls and feel a connection that is at once "never better" and as strong as it "ever was."
This article was featured in the
Fall 2012
issue of Jewish Action.