By Michael Orbach
In the wake of the Sandy Hook school shooting in Newtown, Connecticut, which left twenty children and six adults dead, officials at the Orthodox Union are advising Jewish shuls and schools to be extra cautious.
"We're helping our shuls try to be as prepared as possible for the unthinkable," says Rabbi Judah Isaacs, OU director of community engagement. "The most important thing the US Department of Homeland Security will tell you is to be vigilant. Know who belongs in your shul and know who looks out of place."
Nathan Diament, OU director of public policy, points out that due to past attacks, Jewish institutions—both schools and shuls—already beefed up security prior to the Connecticut tragedy.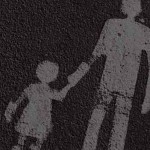 How to Stay Safe
Devise a security plan. Every institution in the Jewish community—small or large— needs to have a plan on how to survive a shooting, what to do if there's a bombing and how to handle any catastrophic event.
Perform "tabletop exercises" where you act out your security plan. Put together four to five people who are responsible for the infrastructure of the institution—from the most senior leadership official to the maintenance people—and act out various scenarios and how to respond to them.
Conduct Training. Train staff members and shul volunteers in safety and security. Such training is available through the Secure Community Network's web site free of charge at www.scnus.org.
Develop strong relationships with law enforcement. Bring law enforcement officials to your schools and shuls and share your blueprints with them. Have them provide security assessments of your buildings.
Ideas courtesy of Paul Goldenberg, national director of the Secure Community Network.
Indeed, months before the Newtown massacre, the OU organized a security awareness week in partnership with the Secure Community Network, a Jewish nonprofit dedicated to promoting security measures in Jewish institutions. The program, which drew over fifty shuls, featured a video presentation on safety from the Department of Homeland Security, a webinar and an "Ask the Expert" forum with leading security professionals.
"Unfortunately, in the Jewish school community there's been a need for security awareness," says Diament, citing the school shooting in Toulouse, France, this past March when a Muslim gunman opened fire and killed three children and one adult at the Ozar HaTorah Jewish day school. Diament also cites the bombing plot n Riverdale in 2009, the bombing of the main synagogues in Turkey in 2003 and the shooting at a Seattle JCC in 1999. Diament remarks that while the Newtown school shooting may be a watershed moment in national security and school safety, the impact for the Jewish community will likely be indirect.
"I think what has changed is external to the Jewish community," he says. "In American society at large and in the political and government arena, it has brought security to the forefront. Hopefully this will yield more resources to make our schools more secure."
Diament adds that the White House requested proposals for security measures from the OU, which the organization provided.
Rabbi Isaacs observes that shuls face a greater challenge than schools, as they are open to the public. Jewish schools, he maintains, are more secure.
He adds that the American Jewish community does not have the same level of security as the European community, which has mandatory armed guards posted at the doors of Jewish institutions. "The experts are recommending that we take a look at our shuls and find out how we can be more vigilant," Rabbi Isaacs says.
Thanks to Department of Homeland Security grants established in 2005, the OU has helped dozens of shuls and Jewish schools across the country pay for security enhancements. While the funding for the program has decreased, Jewish groups, who are especially vulnerable to attacks, received 97 percent of the $10 million allocations this year.
Yehuda Friedman, OU associate director of community engagement, advises shuls to form a security committee and develop relationships with local law enforcement. That way in the event of an attack, "they'll respond appropriately and swiftly," he says.
To illustrate how cautious shuls need to be, Rabbi Isaacs likes to tell a story about former Senator Joseph Lieberman. During the 2000 election, when Lieberman was running for vice president, the Secret Service accompanied him to shul on Yom Kippur. When one congregant made the mistake of wearing leather shoes, the Secret Service immediately realized something was out of place; they nearly jumped the congregant. "This story shows us how the Secret Service thinks, and how we don't," Rabbi Isaacs explains.
Michael Orbach is a writer living in New York.
This article was featured in the
Spring 2013
issue of Jewish Action.