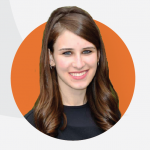 Rachel Leff joins OU Communications as Marketing Coordinator.
In this capacity, Rachel manages the marketing needs for all of the OU's departments and programs, utilizing social media, online postings and SEO and Google Analytics; she also brings expertise in organizational and event planning. Prior to this position, Rachel served as Marketing Coordinator at CohnReznick in her hometown of Atlanta, Georgia. Rachel holds a bachelor's in marketing and management from Touro College in New York.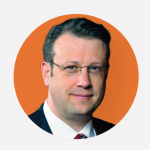 OU-JLIC welcomes new National Development Director, Rabbi Pinny Rosenthal. A veteran educator, Rabbi Rosenthal was the Dean of the Torah Academy of Long Island for ten years and has taught in Tri-State communities for the past twenty-five years (over 670 of his classes are available on YUTorah). He was also the lead guitarist for Shlock Rock for many years. Rabbi Rosenthal most recently served as Senior Director of the Manhattan Jewish Experience, a role that combined management, development, teaching, program planning and counseling. He holds a master's in education administration from Columbia University and semichah from Yeshiva B'nei Torah in Far Rockaway, New York.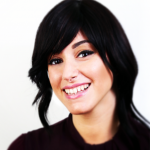 Congratulations to Miriam Isaac, UX Designer and Product Manager for OU Product Development, on being featured on Instagram's new Design account. Instagram recently selected six designers that it admires, and shared their work and design philosophies. Instagram's post depicts Miriam's designs for a transportation system for NCSY. "This achievement positions the OU's product development team as thought leaders in the use of UX (User Experience) design technology," said Shelomo Dobkin, Director of Product Development.
This article was featured in the
Summer 2018
issue of Jewish Action.