More than 1,000 people flock to the OU's Jewish Communities Fair.
The baby stroller parking lot was full, as was the giant ballroom, as more than 1,100 people arrived at the Orthodox Union's "OU Emerging Jewish Communities Home and Job Relocation Fair," held at the Grand Hyatt New York this past March. Guests visited the displays belonging to the thirty-sevencommunities—from Maine to Arizona—who were sending out the message that they offered a warm, satisfying and affordable Orthodox lifestyle for newcomers from the New York area. As the stroller lot indicated, the largest component of visitors consisted of young families.
Participating communities provided information about housing, shuls, yeshivot, mikvaot, as well employment opportunities. The Fair, a project of the OU Department of Community Services, under the direction of Frank Buchweitz, was first launched in 2008 to help strengthen Jewish communities beyond the major hubs of Orthodoxy.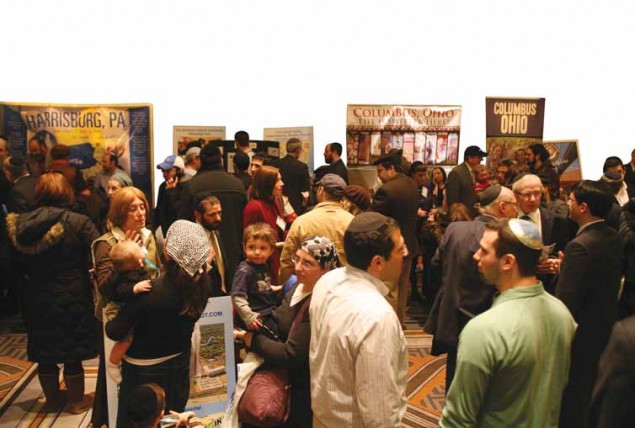 This article was featured in the
Summer 2011
issue of Jewish Action.