Inside the OU
When School Is Out, Torah Is In: NCSY's Yarchei Kallah Program Gives Teens a Love for Torah Learni
To most public high school teens, winter break means time to relax and hang out with friends. Yet, each year, close to 200 teens choose to forfeit their vacation for five days of intensive Torah study. NCSY's Yarchei Kallah, held this past year at the Stamford Hilton in Connecticut, is designed to give students who attend public high schools a venue to discover the exhilaration of text-based Torah study. The highly successful program, in its thirtieth year, attracts teens from across the United States and Canada including cities such as Los Angeles, Detroit, Pittsburg, Cleveland, Vancouver, Boston, Baltimore and New York.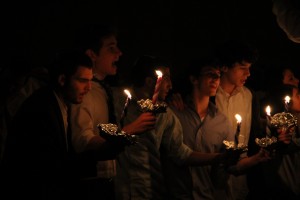 Teens at Yarchei Kallah 2010 Photos: Josh Weinberg
During the week of Yarchei Kallah the hotel ballroom turns into a beit midrash with students engaged in group learning, led by top Jewish educators and speakers. The program aims to motivate teens to make Torah learning an integral part of their lives.
"Watching hundreds of teens learning Torah together, smiling, laughing, and forging lifelong relationships with their peers and rabbeim through NCSY—it's simply incredible," says Rabbi Steven Burg, international director of NCSY. "By the end of Yarchei Kallah week, the teens have an obvious excitement for Torah learning and a deeper sense of Jewish pride."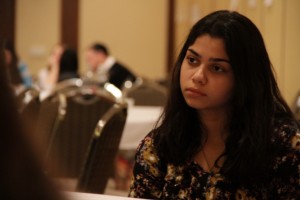 "Yarchei Kallah changed my life," says Ashley B., from Thornhill, Ontario. "Since the trip I have become more observant of Shabbat. It has made me want to learn and do more to connect with Judaism."
This article was featured in the
Winter 2011
issue of Jewish Action.